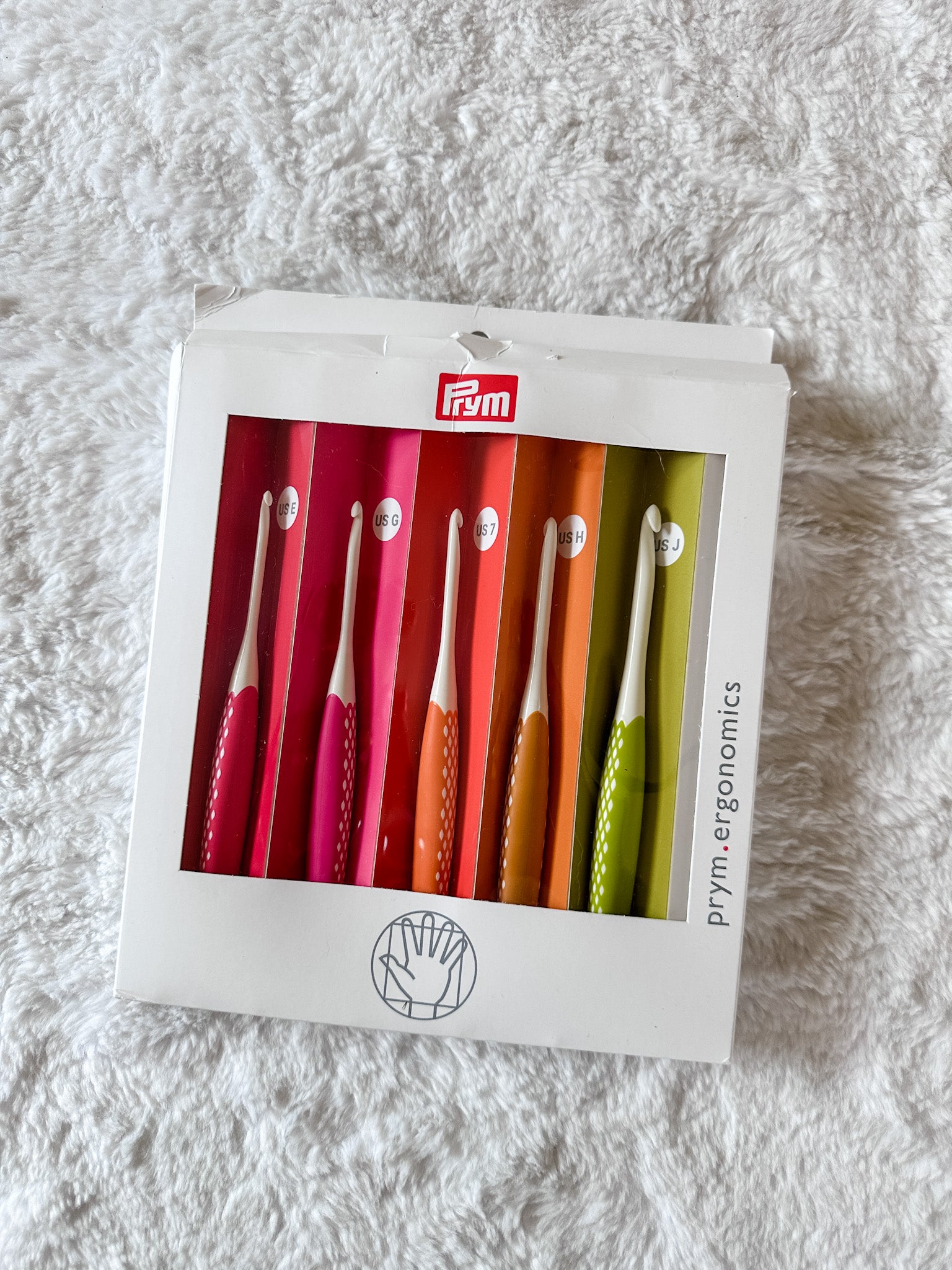 Lot 122 - Prym Ergonomic Hooks
From the JOANN Website:
Prym Ergonomics Crochet Hooks will revolutionize your crocheting. The optimized hook catches yarn easily and comfortable handle shape helps you work with ease. These hooks are lightweight, flexible, and warm to hold. This colorful set is perfect for gift giving or adding to your collection.
Optimized hook easily catches yarn and glides it effortlessly through stitches
Smooth transition between the shaft and handle
Rubberized grip reduces hand fatigue with a comfortable shape that is easy to hold
High-performance synthetic material is lightweight, flexible, and warm to hold
Light color and highly polished finish makes it ideal for all yarn types and colors
Set includes sizes: Sz E (3.5mm), G (4mm), 7 (4.5mm), H (5mm), J (6mm)
// Retail Value: $35