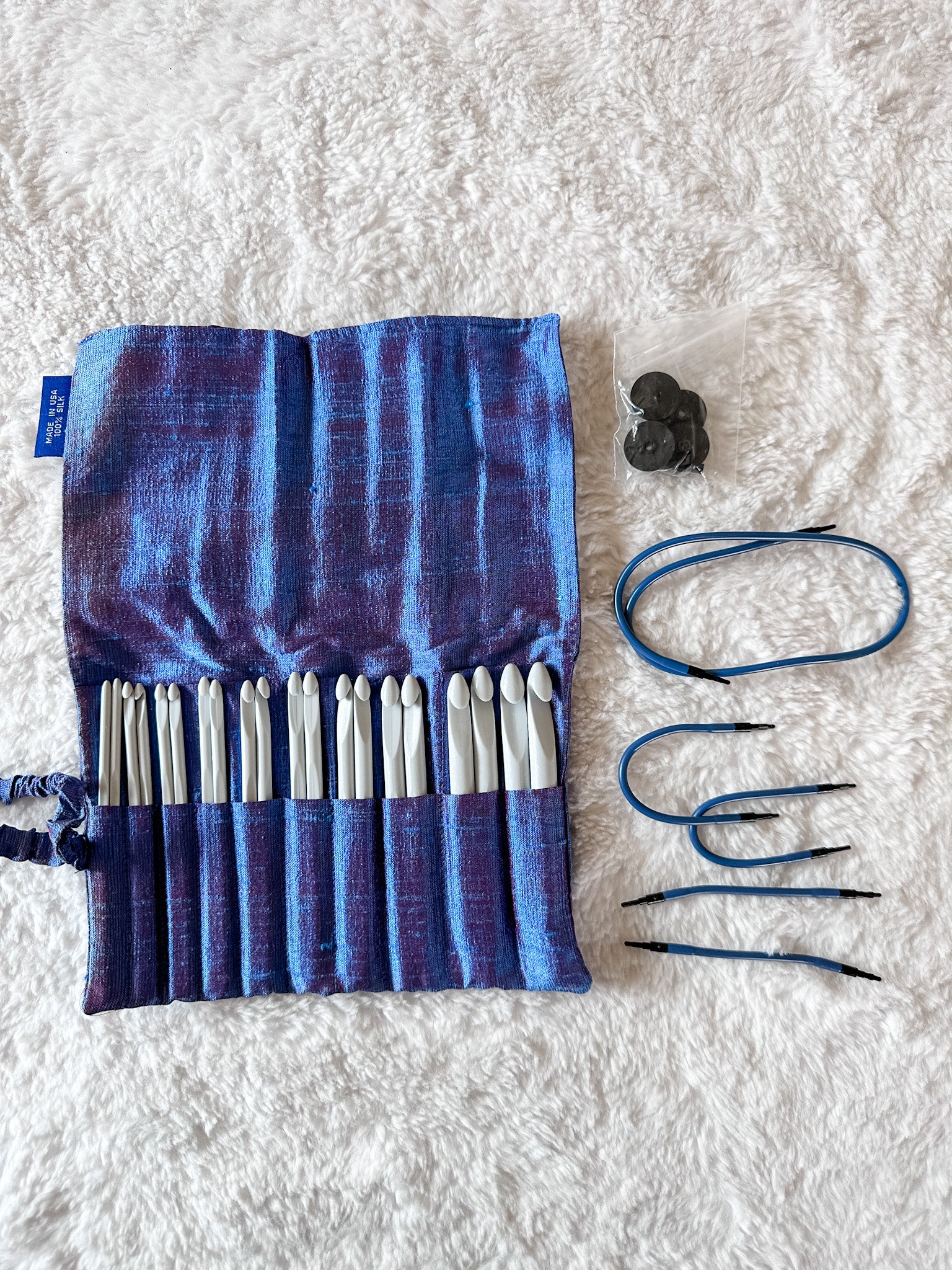 Lot 124 - Denise 2Hook Set
From the Denise Website:
Denise2Go for Crochet, now available in 2-hook sets for Double-Ended Tunisian Crochet!  These sets are also ideal for the Tunisian crocheter who has multiple projects going at one time. 
2-hook set includes:
20 hooks (2 each F5-N15/3.75-10mm)
7 cords (2 each 3"/8cm and 5"/13cm, 1 each 9"/23cm, 12"/30cm, 16"/41cm)
4 end buttons and 2 extenders for cord-to-cord connections
Fully interchangeable with all other Denise knitting and crochet tools.  Pure Silk "Iris" is made of 100% dupioni silk.  Cases are sewn in the US.  Palm-sized and perfect for travel.  Pink Bouquet and Bright Pink purchases include a $5 donation to breast cancer research through our Pink Project.  **All donations are going through Cast-Off Chemo!, an industry-wide initiative to support breast cancer research for a technique that replaces chemotherapy with a more targeted and significantly more gentle treatment.  Together we can fund the cure!**
 Hooks are 4 5/8" long.  To use as a standard crochet hook, attach a 3" cord to extend the hook length.
Case dimensions (closed): 3" x 5.25" x 2.5"
// RETAIL PRICE: $89 
DONATION: Y