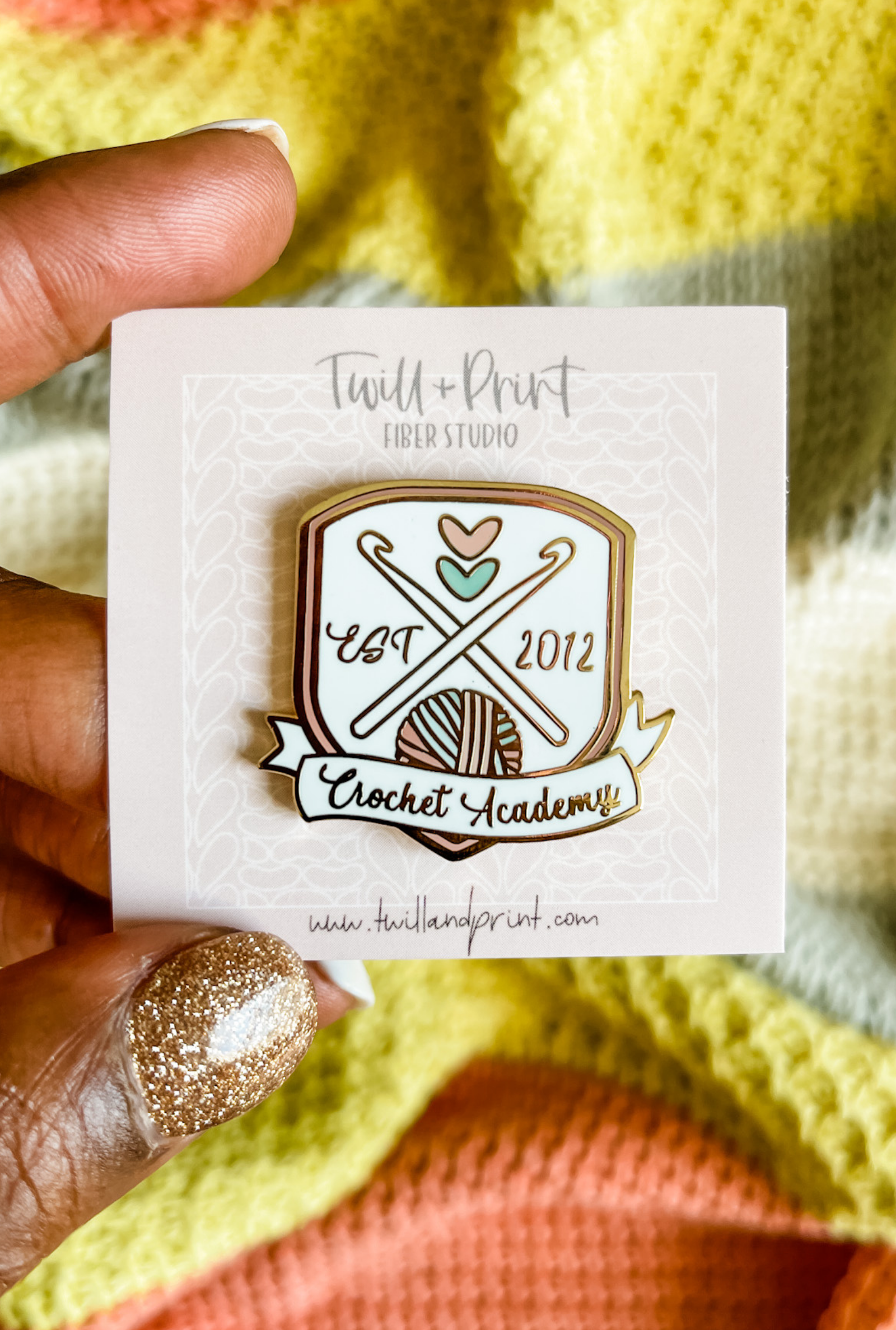 Crochet Academy 2012 Enamel Pin [OOPS SALE]
This listing is for a Crochet Academy Pin that says "Est 2012" instead of "Est 2021". These pins have been discounted.

Celebrate all that you've accomplished in Crochet Academy with this limited edition enamel pin, designed in collaboration with Twill & Print. Jazz up your denim jacket, project bag, or maker backpack. This pin is made from high-quality hard enamel with a high gloss finish.
This listing is for 1 "Crochet Academy" pin
1.5" wide x 1.4" long hard enamel
High polished gold plating
Double black rubber clutch
Comes on a branded backing card
Shipping timeline: 2-5 business days
Get the original 2021 Crochet Academy enamel pin here.