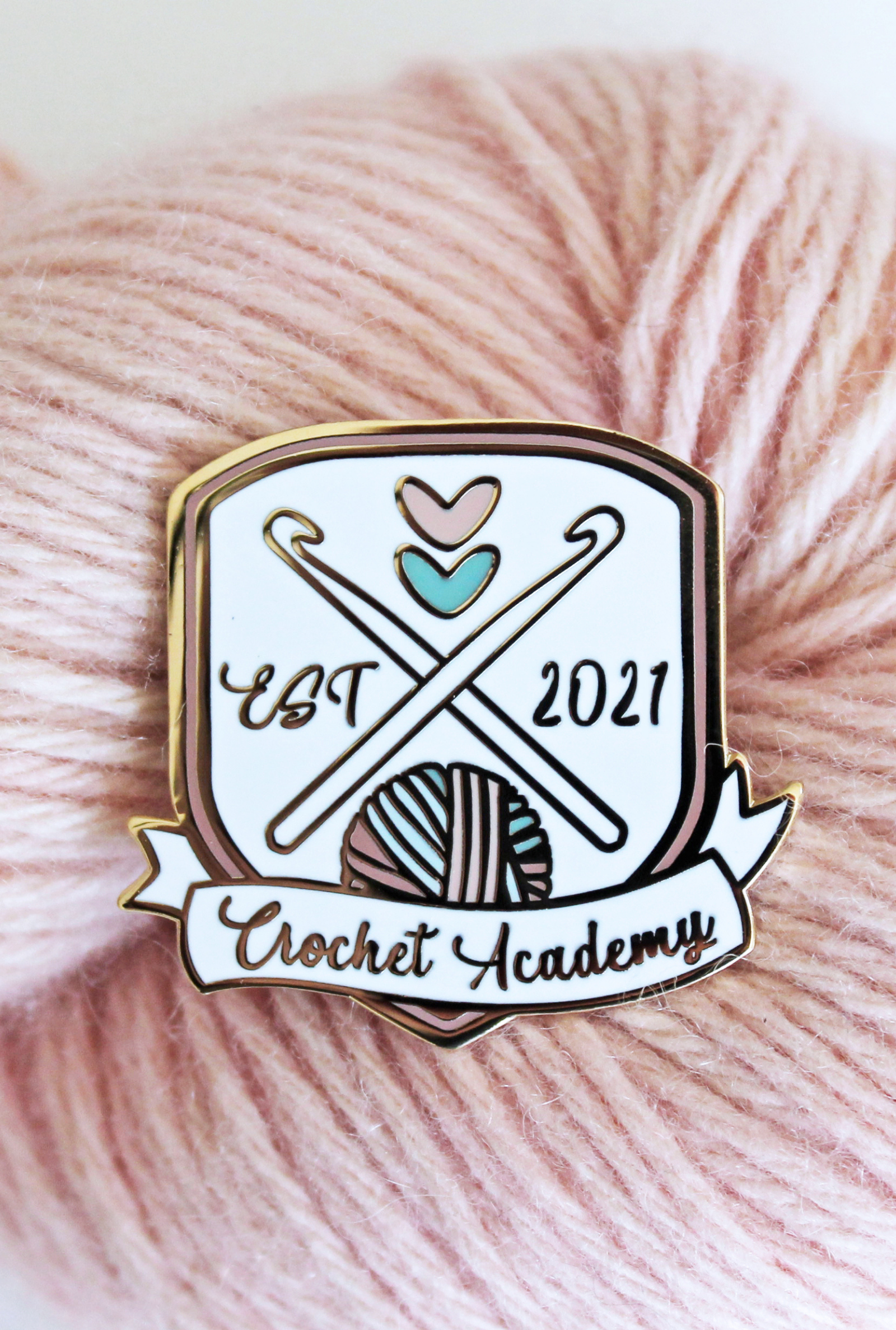 Crochet Academy 2021 Enamel Pin
Celebrate all that you've accomplished in Crochet Academy with this limited edition enamel pin, designed in collaboration with Twill & Print. Jazz up your denim jacket, project bag, or maker backpack. This pin is made from high-quality hard enamel with a high gloss finish.

This listing is for 1 "Crochet Academy" pin
1.5" wide x 1.4" long hard enamel
High polished gold plating
Double black rubber clutch
Comes on a branded backing card
Shipping timeline: 2-5 business days
Save a few dollars when you get the Crochet Academy Oops Pin here.