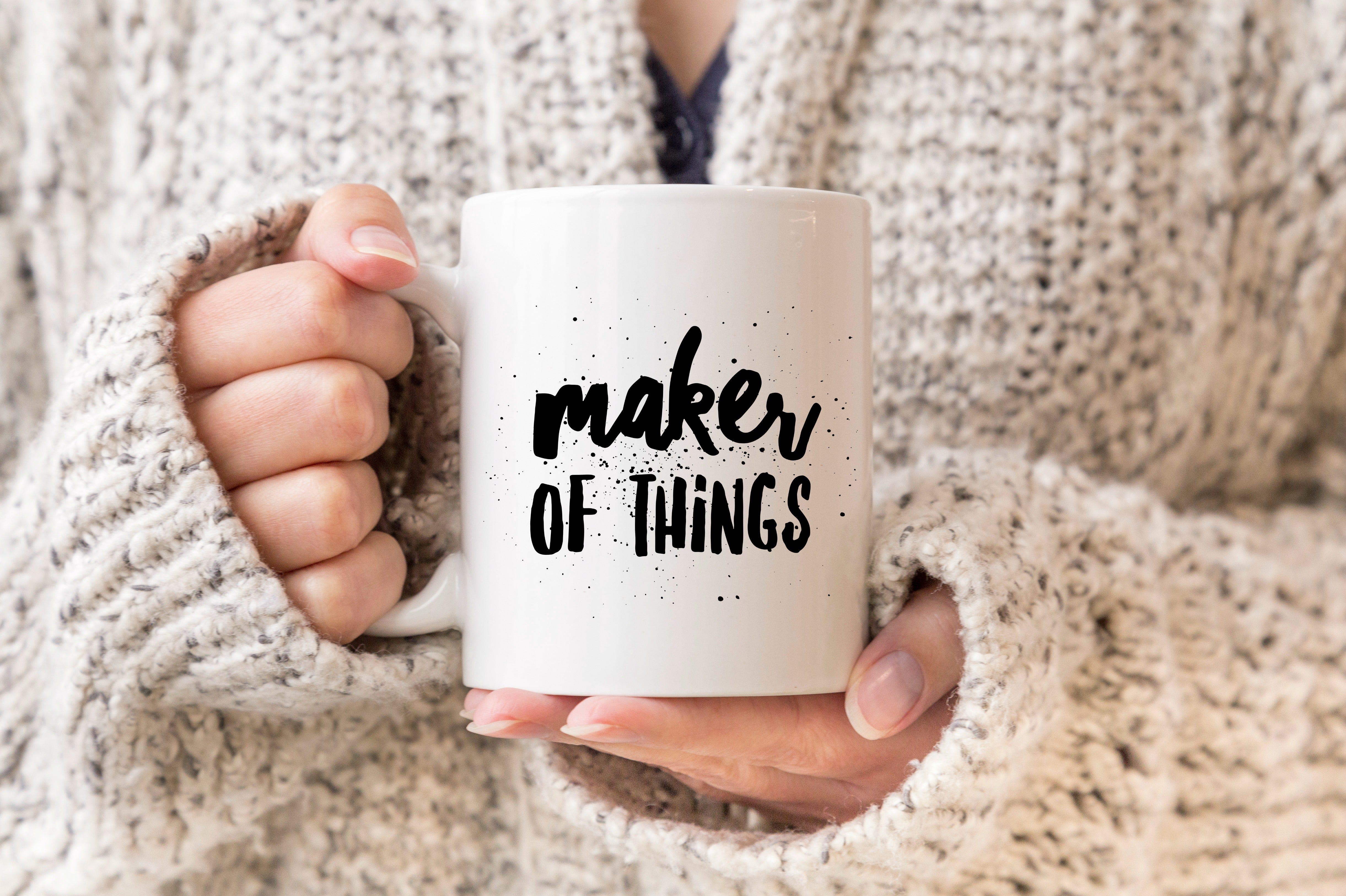 Maker of Things Coffee Mug
Meet your favorite new mug!
Say it loud: You're a Maker and You're Proud! Much larger than your standard mug, our 15oz. version will keep you caffeinated through the last row. Perfect as a gift for the dedicated crafter or small business owner.
// Full 15oz for a real caffeine fix
// Large graphic printed on BOTH sides
// Glossy finish with opaque black lettering
// Microwave/ dishwasher safe
// Use for hot and cold beverages
Coffee mugs are printed to order upon purchase. Please allow up to 14 business days for processing before shipping.