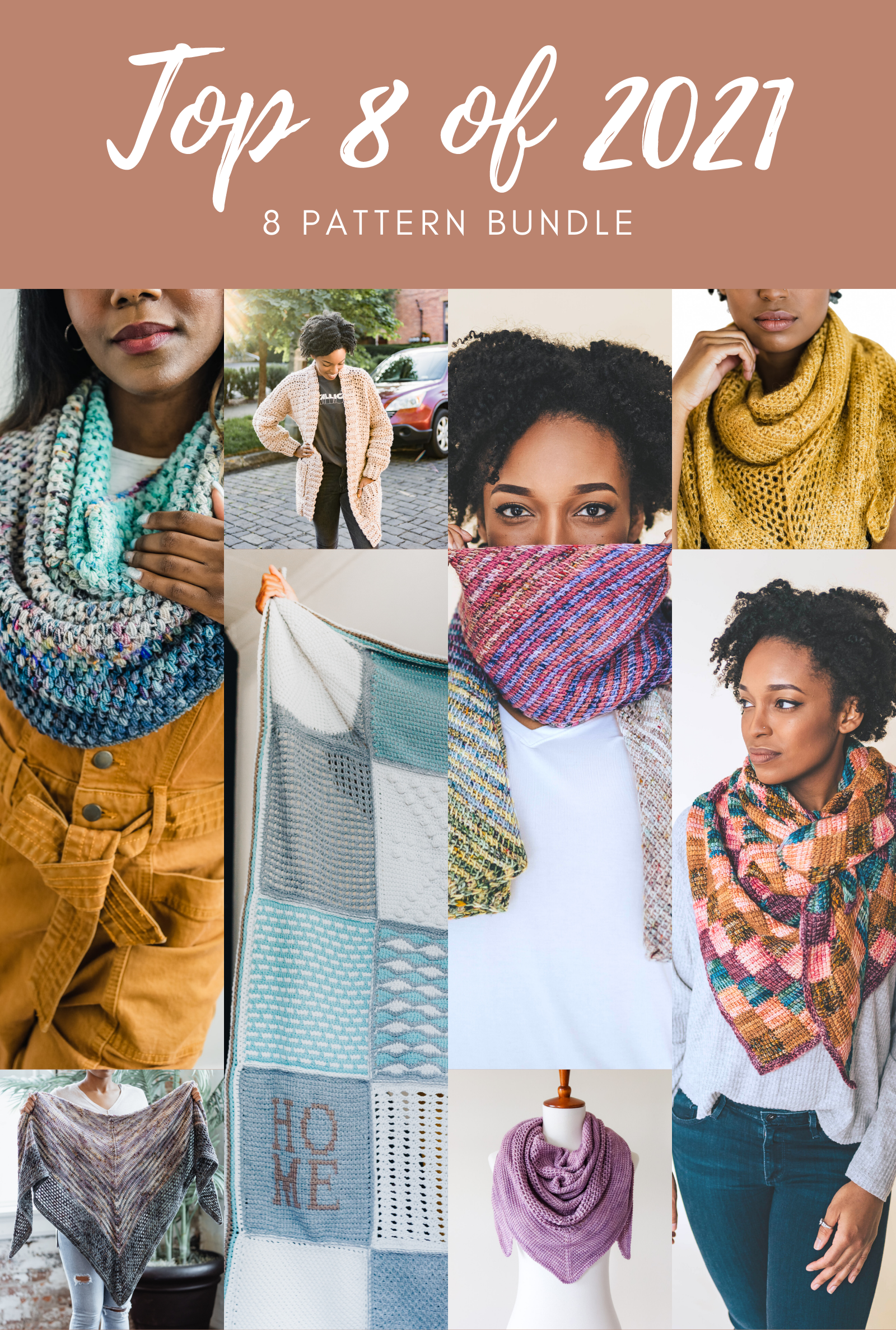 Top 8 of 2021 // Pattern Bundle
2021 was quite a year. We crafted through it all, filling our stashes, chasing new ideas, and making all the things. Enjoy this bundle of my bestselling crochet patterns, featuring some of my favorite designs of all time. 
Bundle includes 8 PDF crochet patterns, valued at $60.
Loveland Shawl
Juniper Cowl
AdventUrous Scarf
Tunisian Holiday Sampler
Kima Cardi
Westmont Shawl
Wildbird Shawl
Entrelac & Key