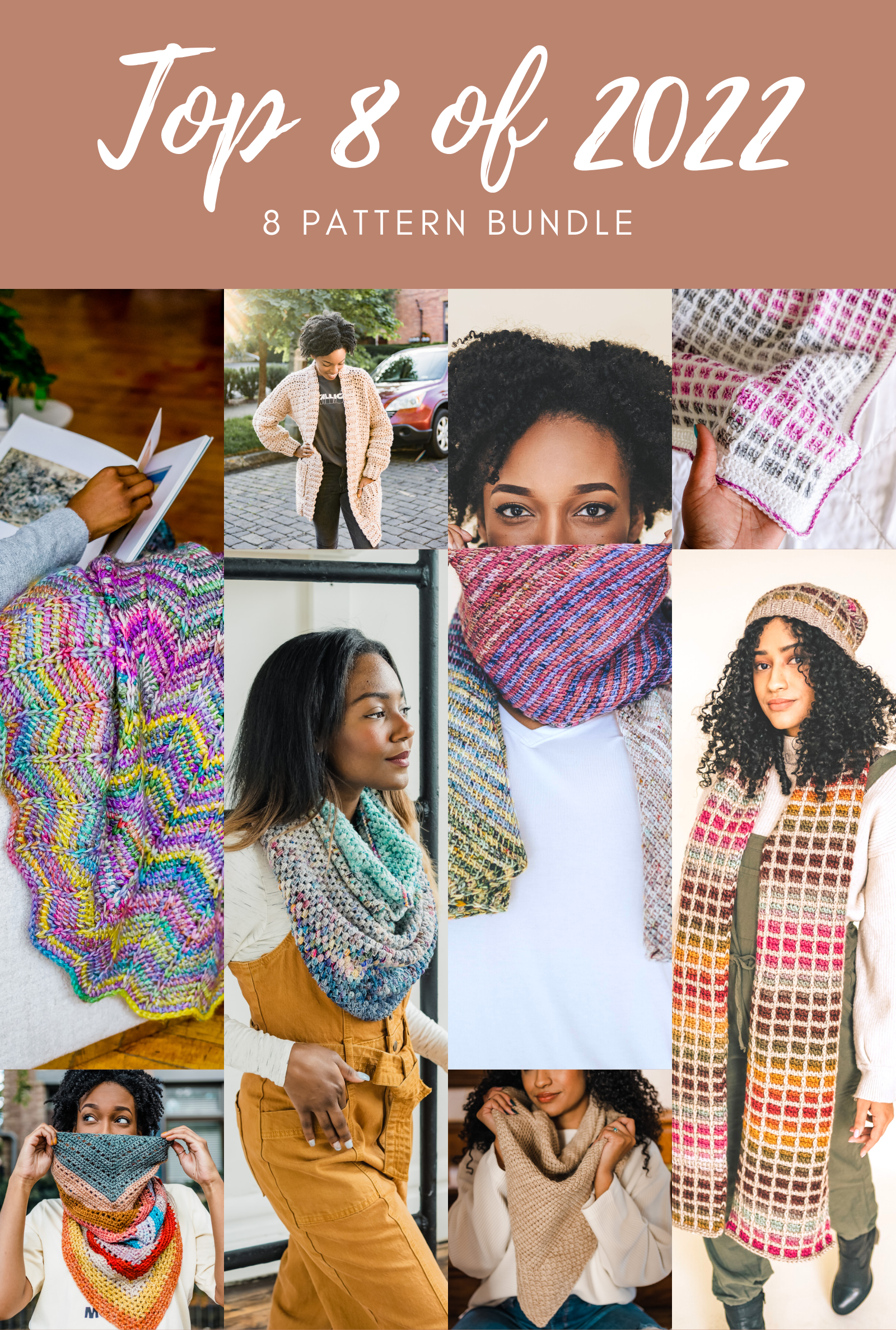 Top 8 of 2022 // Pattern Bundle
2022 will always hold a special place in my heart. We kept our hooks busy the whole year, making memories, clearing (or filling!) our stashes, and sharing our favorite makes. Enjoy this bundle of bestselling my bestselling crochet patterns of the year, featuring several of my favorite patterns of all time.
Bundle includes 8 PDF crochet patterns, valued at nearly $60.
AdventUrous Scarf

Bahama Blanket
Ginger Cowl
Juniper Cowl
Kima Cardi
Lamia Wrap
Mesa Hat + Scarf
Mulberry Afghan